They are small and seem harmless, but they do a great bug haul. Anyone who has suffered from the infestation of this plague at home knows very well that termites come softly and soon take care of all the wooden furniture. When this happens the control becomes more difficult (but not impossible), so it is best to avoid them and control them before things get worse!
But after all, what are termites?
Termites are insects that feed on cellulose, such as wood and paper. There are numerous species of them worldwide, but in general they are divided into two groups:
Dry wood termites – They are those that live inside woods that do not receive moisture from any part: furniture, shelves, pictures. They do not usually come out from inside the wood because they feed on it, so it is more difficult for the infestation contained in one particular mobile to pass to another, unless they are very close. But you have to be very careful with them, because just because they do not go out (they do not like light), they can easily damage an entire piece of furniture inside, before it can be perceived externally.
Underground termites – As the name implies, subterranean termites make their nests on the ground, but not only there, they also attack walls and any other structural space, including slabs and trees. Unlike drywood termites, subterraneans like moisture and do not "imprison" themselves in one place, they go out in search of food. They reproduce faster than the other type, and can also cause great damage to a structure before people perceive it.
Not all species of termites cause damage to humans, some of them live in deserted places, and at least in Brazil, only a minimal percentage of the species see pest, causing destruction in our furniture and houses.
How to avoid termites?
Install protective screens on the windows of your home to prevent insects from entering. In the breeding season termites fly in search of an environment with temperature and humidity ideal to form a nest. It is also common that on rainy days, not just termites, but many other insects are agitated and flying. If they find breaches, they will soon enter.
Try to use treated or naturally resistant woods such as ipê, maçaranduba, peroba, jacarandá and aroeira, among others.
Use paints and varnishes on the outside of the furniture and picture frames to plug the cracks that may serve as the entrance to the termites.
Inspect your furniture, doors, and timber windows periodically and note if there is any sign of termite presence. Remember that they can be very subtle. You have to be very careful.
Avoid storing books on wooden shelves; opt for metal ones; termites may lodge among the pile of books without you noticing, and damaging both shelves and books.
Do not accumulate crates or other wood objects in your home, especially in humid places. Get rid of them. It is important to know that trees and roots of cut trees can also serve as food and housing for termites.
Hire a specialist firm to detect your home. In general, these procedures are effective not only in combat, but especially in termite prevention for a good period.
The termite has appeared here, what now?
The best thing is to prevent than remedy, but if that is no longer possible, let's solve it …
Firstly, the right thing to do right now is to hire a company that specializes in this. They will proceed as follows:
Remove wood – In case of dry wood termites (which do not leave the furniture), the part of the infested furniture must be removed and replaced with a piece of treated wood.
Treat the wood – When the case is less aggressive, it is possible to treat the wood by injecting termite in the holes caused by the termites. It is also possible to kill the termites by excessive heat (66 degrees) for a period of approximately 1: 30h, or by the cold of approximately 10 degrees negative.
Create a chemical barrier – In the case of subterranean termites, as they do not stay in one place, you can not kill them just by applying poison in the area. Therefore, one of the most efficient ways is to treat the soil where your home is. In this way, the termites did not return to the same place. It is necessary to drill the floor and the structure (walls) to carry out this treatment. This process also serves to prevent the appearance of this pest, and is even more practical when it is done during the construction of the property .
Gallery
25+ Best Memes About Grab My Hand
Source: me.me
Anchor and Protect
Source: onsafety.cpsc.gov
Cat Fleas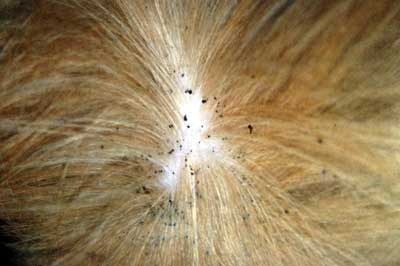 Source: www.our-happy-cat.com
Wood bee traps at lowes, how to remove fleas in your home …
Source: s3.amazonaws.com
How to Protect Birds from Household Dangers: 14 Steps
Source: www.wikihow.com
Baby Safety: Keeping Your Baby Safe From SIDS While …
Source: www.simplybabyfurniture.com
how to make stacked plywood furniture from an old movie …
Source: www.youtube.com
Coffin Furniture for the Living
Source: www.youtube.com
The 5 Coolest Concealed Gun Storage Options
Source: www.pinterest.com
Tipping hazards
Source: www.babysafehomes.com
How To Get Rid Of Termites
Source: 101cleaningsolutions.com
How to Puppy Proof Your Bedroom: 15 Steps (with Pictures)
Source: www.wikihow.com
1000+ images about Buford T on Pinterest
Source: www.pinterest.com
Unique Furniture That Will Look Fantastic In Your Home …
Source: sobadsogood.com
3 Ways to Kill Your Sims in Sims 3
Source: www.wikihow.com
Ikea or Death
Source: www.youtube.com
Cool Star Wars Things Money Can Buy
Source: www.collthings.co.uk
Quality Construction for Children
Source: www.madeinusa-blog.com
Furnish Your Home With These Tips And Tricks
Source: sofaquality.com
Protecting your family's history
Source: www.slideshare.net