It was the time when fashion in decoration was based on neutral colors, plain fabrics and minimalist style. Get back the coloring pictures and give a more modern touch to the environments of your home!
Many people prefer not to take the risk of decorating an environment for fear of overdoing the dose and end up with too much space. The key is to absorb the trends and let your personal style speak louder. It's no good for you to follow what's on the rise and not feel comfortable in your own living room!
If you have a half-monotonous space in your house, pay attention to the tips we have selected to use the prints in your favor and give a more fun and stripped-down feel to the environment.
Custom prints
Digital stamping is dominating the fabric market worldwide. Nowadays it is possible to make the print you want, using colors, patterns and patterns of your choice. This revolution in fabrics is a reflection of the current need to want a unique and personalized environment, since a stamp manipulated by yourself exudes originality.
With digital machines that print on a variety of materials such as fabrics, acrylic, glass and wood, it is possible to have personal photo pillows , a hooded sofa or wallpaper with drawings of your own.
Floral prints
Romantic and very feminine, floral prints can be a great hit or a grotesque mistake in decorating an environment. Two basic tips for choosing a tasteful floral print: prefer the fabric that has a white background or a very light color and with large designs. The floral motifs usually do not match each other, so bet on a single style in each environment.
Floral prints are great for small details such as lamps, cushions and bedding, but can also be used on large pieces such as a sofa or even a wallpaper. In case a larger piece is covered with floral prints, neutralize the rest of the environment by choosing one of the colors of the print to be used in the rest of the decoration.
Animal Prints
Also known as animal print, animal prints are quite controversial: there are those who love them and there are those who do not like it at all! There is a wide variety of animal prints such as tiger, jaguar, zebra and other wildlife.
The secret to using animal prints is in moderation. If you exaggerate a little, the environment will become heavy and inelegant. The ideal is to use in isolated detail to compose a contemporary environment such as pillows, a pouf or a blanket on the sofa.
Stripes
Stripes are great allies at the time of decoration, especially if the challenge is to decorate a very small environment . In the same way that they are used in fashion, the stripes in the decoration also give a feeling of amplitude in a small environment, if used in the horizontal, and in lower environments, in the vertical, give the sensation of greater height.
In addition to being an interesting feature, the stripes are elegant and never go out of style, either in a small detail or even in a wallpaper or rug that has plenty of prominence in the house.
Chess
In addition to giving that indoor house feel, chess adds a touch of personality to interior decorating. Try to use chess with the dominant color of the environment and a more neutral color, like white. Small details in chess give charm and personality in your home.
If the environment is a bit lifeless and monochromatic, wager on a large piece such as bedding, tablecloth, or even a wallpaper, as the chess will brighten and brighten.
Poas
The print in poha, also called polka dots or petit pois, are the famous balls that arrive in interior decoration to give a more vintage air in several spaces. The pota is quite versatile and can come in very different sizes and colors, both to cover an entire wall, and to give more charm in small details of the environment, such as cushions or bedding.
One cool idea is to mix colors together. For example: some white background pillows and red marbles and some red bottom and white marbles. Chair seats also work well with this feature.
Mix of prints
The mix of prints gives a beautiful aspect to the space, but it is not easy to maintain the balance at the time of decorating. In that case, look for prints that have one or two colors in common and watch out for the size of the patterns.
Tips for good decoration
– In the decoration of a nursery or adolescent room, it is worth daring in the combinations. In children's room, give preference to light colors and white background. Already in a teenager's room, bet in strong, vibrant colors.
– The use of prints can give an up in already decorated environments, but it is important that the prints match the style of the place. For example, if the room has a classic décor, the pattern should match that style. In that case, bet on discrete and delicate motifs such as chalk and floral stripes.
– Look for sober colors such as white, gray, black and nude or pastels to decorate a space, so you can choose a color to highlight and life the environment and put details in prints.
– If you are going to use prints, try investing in parts that can be easily changed or wrapped, such as cushions, rugs, puffs and blankets. So if you decide to change the décor, you will not spend as much, nor will you have much work to give a different touch to the environment.
– The wall papers are up again and give a lot of charm and personality in the decoration. The tip is to choose a wall to place it and match it with accessories stamped with colors and patterns similar to the wallpaper. If the idea is to cover the four walls, invest in neutral accessories and without many prints to not load the environment.
Gallery
Home Decor: Wonderful Canvas Art Combine With Wall Art …
Source: lieshapetrovich.com
15 Inspirations of Diy Modern Abstract Wall Art
Source: www.bernardbeneito.com
20 Ideas of Map Of World Canvas Wall Art
Source: www.lifesharephoto.com
How To Decorate A Bedroom With Red Walls
Source: www.homedit.com
How To Use Abstract Wall Art In Your Home Without Making …
Source: www.homedit.com
Picture Of How To Combine Curtains With Other Interior Details
Source: www.shelterness.com
Liberty
Source: www.amandahanley.co.uk
LiveLoveDIY: Decorating Tips: How to Combine Pattern
Source: www.livelovediy.com
LiveLoveDIY: Decorating Tips: How to Combine Pattern
Source: www.livelovediy.com
YSDAFEN 5 Piece Wall Canvas Flame Skull Drums Fire Combine …
Source: www.gearbest.com
Interior Design Wallpaper Ideas : Tropical & Tailored …
Source: wallpaperart.net
Ecelctic Home Decor and Decorating Ideas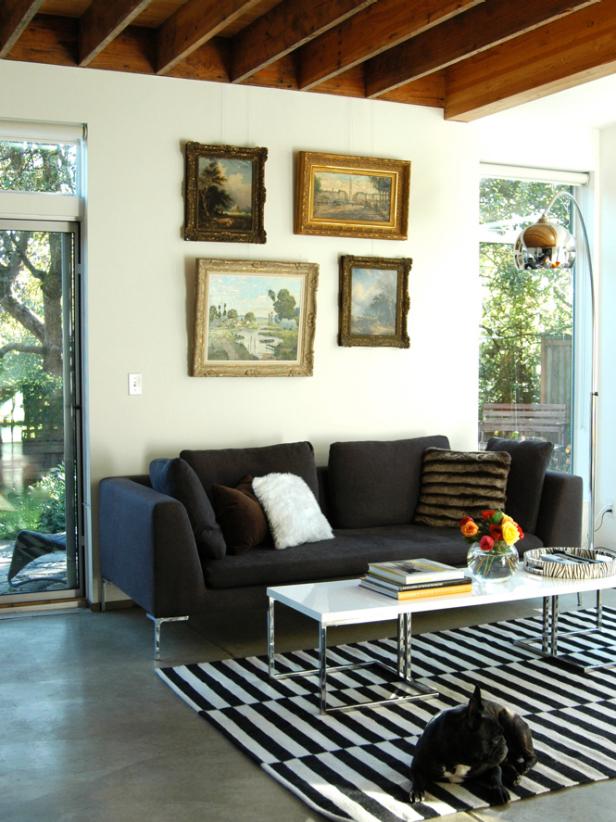 Source: www.hgtv.com
How to combine prints and patterns in the kitchen
Source: www.theenglishhome.co.uk
Merge Wall Art Prints by Kelly Johnston
Source: www.minted.com
Terry Redlin "Evening Surprise" Pheasant Combine Framed …
Source: www.ebay.com
Pine Tree Quilt Block Barn Country Americana Framed Art …
Source: www.ebay.com
Uttermost Green Floral Botanical Study Prints S/6
Source: www.mathisbrothers.com
Gleaner F Combine Photograph by Bill Kesler
Source: fineartamerica.com
Amanti Art Candice Alford Merge Framed Print AA115161
Source: www.lampsusa.com
Home Decor: Wonderful Leopard Print Rug Combine With …
Source: www.fcapartments.com